Overview of the
webhosting availability
of our webhosting and e-mail server!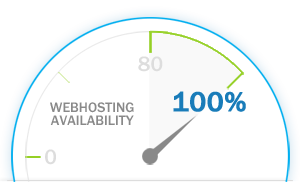 Based on our own infrastructure and redundant connections to fiber channel nets of Interoute and LambdaNet we can offer our customers a perfect availability and fast reachable servers.
The availability of your domain is guaranteed by our 4 name servers located in Germany and Austria.
---