The alldomains.hosting

Hosting Control Panel
---
---
The Hosting Control Panel modules in detail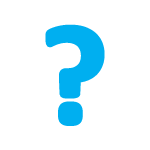 The alldomains.hosting Control Panel is the central management software for your hosting package, e-mail server package or WordPress hosting. That software is developed by our own and is perfectly optimized for our hosting servers. The software is continuously improved and extended by our developers. The Control Panel is accessed with a normal web browser that guarantees that you can manage your hosting package from anywhere and from any device with internet access.
The numerous modules are designed to be intuitive for any user, no matter if you are a beginner or professional. For example with the file manager you are able to upload, create files and edit them directly in your browser. This function can be useful when you are on the go and only have a device without FTP client and editor available like a smartphone or tablet. With the module Databases you are able to create and manage your databases and with the module E-mailmanager you can completely manage your e-mail accounts. The Backup module provides the ability to create scheduled backups of your files, databases and e-mail accounts. If for example your homepage doesn't work after some changes or an update, you can restore the latest working version of your site with a few simple steps. Depending on your hosting package you are able to install different software with a few clicks. Detailed descriptions and manuals with pictures can be found on this page and on each details page.
As management software for all hosting packages, WordPress hosting packages and e-mail server packages the well-engineered and intuitive Domaintechnik® Control Panel is used.