MySQL or PostgreSQL for your webhosting
At our
Hosting Packages
starting with the "
Plus Host
" and at all our
WordPress Hosting Packages
you have
one
or
more databases
available. The management of your databases is done with the
Hosting Control Panel
module
Databases
. You can select between two different
database types
:
MySQL (Management tool: phpMyAdmin)
PostgreSQL (Management tool: phpPgAdmin)
With each
management tool
the management of your database is possible with a few steps. The access of the
management tool
is available in the Control Panel module
Databases
(go to "
Action >
" and select "
Manage (phpMyAdmin)
")
Quick access: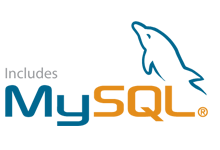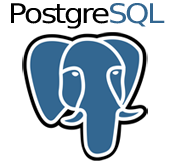 At first you need to login to your
Hosting Control Panel
. You have
3 different possibilities
to start your
Control Panel
:
either you enter "www.yourdomain.tld" (www.yourdomain.tld have to be replaced by your own domain) into the address bar of your browser
or you use the Control Panel Login at our website
or you start it directly in your Customer Center
Inside your Customer Center switch to the tab "Purchases" and move your mouse over the hosting package and click on the link "Control Panel" at the side menu that popped up.
Open the module
Database
inside your
Control Panel
.