Information about premium domains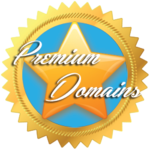 What is a premium domain?
Based on the guidelines of central domain registries, certain domains with highly popular terms are offered at a higher price or are retained by the registries.
Who sets the premium domain prices?
The pricing of these premium domains is exclusively set by the responsible registry. alldomains.hosting has no influence on this.
How much is a premium domain?
The price of premium domains differs from the standard price of the domain. If you make a domain query and the domain you are checking is a premium domain, you will be informed of this at the availability check. The price of the premium domain or its status, such as "reserved", will then be displayed during the order process.
The price of premium domains is valid for new registrations as well as for possible annual renewals of the domain name. Our inquiry of the price for a premium domain takes place in real time, therefore the price indicated in the order procedure is always daily updated.
Why can alldomains.hosting offer premium domains at such low prices?
alldomains.hosting is an accredited domain registrar of new domain endings (new gTLDs). That means we are not a reseller, we are rather directly connected to the domain registries. This enables us to register domains very quickly and at low cost.
If you have any questions about a premium domain, please contact our Support.
Check premium domain prices:
Do the premium domain prices change?
The price for not yet registered premium domains can be changed at any time by the responsible registry. If you feel the price for a domain is too high, it is recommended that you run a domain query at certain time intervals, as the prices can change at any time. However, with over 300 new domain endings there are enough alternatives available to you, which can be registered at the regular standard price.
We again want to point out that the pricing for these premium domains is exclusively carried out by the registry and we do not have any influence on it.