Information | Notice about premium domains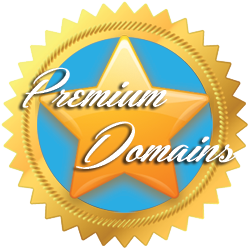 alldomains.hosting is an accredited domain registrar of new domain endings (new gTLDs). As an accredited domain registrar we point out, that based on the central registries (Domain Registries) certain premium domains can be offered to a higher price or these premium domains can also be hold back by the registries. The premium domains are usually domains containing marquee terms.
The price for premium domains differs from our standard price shown at out domain price list. If you initiate a domain query and the wished domain is a premium domain you get informed at the availability check. The price or the status "reserved" is getting shown during the order process. The price for premium domains is for the registration and renewal of the desired domain. The query of the domain price for premium domains is done in real-time, which means that the shown price during the order process is the daily rate for the respective domain.
The price of not registered premium domains can be changed by the registry at every time. If the price for a domain is too high for you at the moment, it is recommended that you run a domain query in certain intervals, because the prices can change at any time. With over 300 new domain endings there are also a lot of alternatives available, which can registered to the normal price.
We would again expressly point out that the pricing of these premium domains are exclusively carried out by the registry. We have no influence on that. If you have any questions about a premium domain, please contact our Support.