Domains & Hosting


from your reliable partner
---
Choose from

411 Domains


at a special price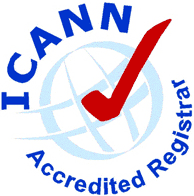 As an ICANN accredited domain registrar we are able to continually offer domains at low prices. Currently there are 411 Top-Level-Domains available for a special price. Below, you can find a selection of the most popular domains you can register within minutes. A complete overview of all offers can be found at our
domain price list
.

---
Included for
free
with every domain registration
---
Why get a domain, hosting and e-mail server at alldomains.hosting?
alldomains.hosting was founded by Ledl.net GmbH, one of Austria's leading domain and hosting provider with more than 20 years of experience and the headquarters located in Austria. The aim of this platform is to provide our customers with ideal quality, easy management as well as transparent pricing. alldomains.hosting is targeting at the German market in the first place. There are no hidden costs for services like owner changes, DNS changes, domain forwardings or e-mail forwardings. Because of the high degree of automation at our domain registration process, we can offer over 350 domain endings to absolute top prices. Compare our prices with those of our competitors. You will see that all of our offered domains can be registered at a very low price. Our domain check takes place in real time, because of that, you can always see the current status of the queried domain you want to register. We are an ICANN accredited domain registrar of plenty domain endings so you get your domain out of first hand. As an ICANN accredited domain registrar we can provide you constantly with really attractive domain offers from the different registry agencies. You will find these offers always at our homepage at "Top Domains at a special price!" and also in our domain price list. Because of the huge amount of different new domain endings, our domain price list offers very useful filters to keep the overview if you are choosing the right domain name for you.
But that's not all, at us as ICANN accredited domain registrar new domain endings are always available at the day of availability. If a new domain ending is published, our customers at alldomains.hosting can be sure that they are always right at the front if it comes to domain registrations. At the new domain endings there are normally also so called premium domains available, which are offered to special prices from the respective registry agency. If the domain you want to register is a so called premium domain, you will get a notification about this at the domain query. The prices for premium domains are set by the registry agencies so we can't influence those prices. Like it was said before our domain check takes place in real time so if you do a domain query you will get always the actual price for the premium domain.
The renewal of the domains and the hosting products takes place automatically by us, on condition that your account is sufficiently funded. You will receive an e-mail notification 90, 60 and 30 days before your service is expiring. So you can decide yourself if you want to renew your domain or your hosting product.
Through redundant servers, always up-to-date quality hardware of well-known manufacturer like Dell, an independent internet infrastructure, the autonomy system AS25575 and redundant switched connections to the high-quality international fibre-optic network of interoute and LambdaNet we are reaching the highest possible availability and the best possible speed for our hosting and e-mail server. Four name server at the locations Austria and Germany guarantee you the high availability of your domains. Daily backups of your website data, databases and e-mail accounts are created by us and are saved for at least 7 days. If for example, something went wrong during the update of your software, we can recreate the needed data through our backups. With our hosting packages Allround Host and Pro Host and also with our WordPress hosting packages Allround Blog and Pro Blog you have the possibility to create your own backups of your website data, databases and e-mail accounts. You can do this with the Control Panel module "Backups". These backups can be created automatically in an interval of your choice. As you can see, your data is with us in very good hands!
As management software for your Customer Center and the administration surface for your hosting products, only self-developed software solutions are used. This will guarantee you total independence of third-party suppliers and customized software solutions for our hosting products. The management software gets always improved by our programmers and useful functions are getting added. We work hard to provide you with the current versions of the software we are using. On our hosting server are always the current versions for example of PHP or MySQL available. If you have any suggestions for improvements or ideas of additional functions for the Customer Centre or the Hosting Control Panel we would be happy if you share them with us.
Just because we have low prices doesn't mean our customer service is low of quality. Our support is well known for its fast reaction time as well as competent help concerning issues with your domain, your hosting package or your e-mail addresses. Don't hesitate to contact us if you have questions to topics like single domain endings, domain transfers, hosting products, e-mail or additional services like SSL certificates. Professional phone support (cost of a local call) during our office hours (Mon-Thu 8:00-17:00, Fri 8:00-15:30) and e-mail support (24x7) are included for free. At us you speak with well skilled technicians and not with a call centre!
We are looking forward to a good collaboration and a long term business partnership, your alldomains.hosting team.